Partners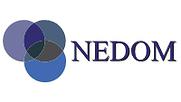 Warschaw Learning Institute is the official training institute for the NEDOM
The New England Dental Office Managers Study Club is different from the rest. NEDOM was created by two actively practicing dental office managers. We wanted a study club that focused on topics that were relevant to our needs within the practice. As a Dental Office Administrator, you know the importance of staying on top of coding, HIPAA, OSHA, marketing etc…NEDOM holds round table discussions with its members to find out what issues you're having or where you feel you would like to have more training. Based on your feedback we bring in Speakers/Educators to fit the needs of our members.
NEDOM is a great way to meet many talented and knowledgeable dental office administrators and to create lifelong friendships. New England has some of the strongest managers around and we look forward to helping put us all in one room to share and learn. Currently NEDOM is accepting new members.
An Administrative Study Club dedicated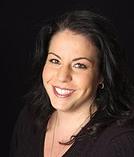 to the Education and Career Advancement
of Dental Office Managers
Angela M. Donovan, CDPMA – President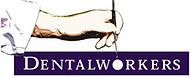 Looking for a job, dental employers searching for a new team member? We've been working with Dentalworkers since 2000. In fact we encourage all of our graduates that are not in a current position to log on, upload their resume at no cost to them.

DentUit is not another job posting site, it's a network that matches job seekers' qualification and employers' hiring requirements, so it can generate the absolute best dental employment match. Sign up for
FREE
today and instead of chasing after dental jobs, dental jobs will start chasing you!


My Florida State Dental or Dental Hygiene Board Law Course is a proven homestudy course and covers the important laws and rules that the Florida Laws and Jurisprudence Exam address. Along with the law review material are included tips and advice for the clinical hands-on portion of the Florida Board including perio and prophylaxis/root planing. Special attention is paid as to how to make your patient "board examiner perfect."