Opening a New Dental Practice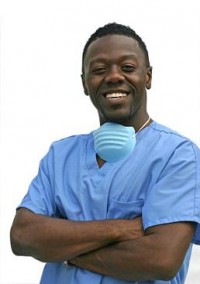 Making the decision in opening a new dental practice on your own is possibly the most stressful period of your dental career. Going through all of the steps that need to be taken, choices that are to be made, and staying within budget rest on your shoulders, which is probably enough to give you some grey hair. Investing in a dental consultant can come at a high price; so many people decide to go it alone, with lots of research. If you're one of the latter, here are some things to keep in mind:
Do Research on the Area You'll be Serving
Gathering data and statistics on the area surrounding your prospective dental office is essential. These numbers will show you the types of dental providers already available, allowing you to select a location that is underserved or has fewer dentists. This will allow you to put your practice face forward to prospective patients that don't have someone close enough to provide them with dental care. Surveys and data are sometimes also accessible through the ADA or the chamber of commerce in your location.
Don't Go Over Budget
As tempting as it is, don't invest more on dental equipment or rentals than you know you can handle. Although you may know what you want your ideal dental practice to look like, keep in mind this is your very first and there can be room for expansion later on. Consider investing in refurbished dental supplies or operators equipment that can help you get your feet on the ground sooner. Beginning with 2 treatment rooms but having open areas to add 2 more chairs later on is a good idea, because although you will need them later on, you won't need them for quite a while.
Get the Right Help
You won't be able to do everything on your own, and if you try to, it won't look very professional. Although it is scary to go ahead and go out to staff an office that isn't even established yet, it's something that must be down in order for you to be successful. A hygienist, dental assistant, and front office receptionist are essential. Hire them with enough time to train them before the doors to the practice opens; how else will you see patients?
Plan to Work with Dental Insurance Companies
Participating in dental insurance networks can be a great way to draw in new patients. Whether or not a dentist participates in a patient's insurance plan is a huge factor when they're deciding on who they want their provider to be. Do you want to be part of HMO plans? PPO plans? Accept government assistance programs like CHIP or Medicaid? It can be a daunting process to become approved and participate in these programs, but doing so will provide more exposure for your practice.
Get Trained
Dental school isn't known for training dentists in business management. Enrolling in a successful dental practice management program can help you know where to start, and make choices that will benefit you in the long run. From an administrative perspective, a dental management program will equip you with the right tools you need to successfully file dental insurance claims, manage collections, and improve case acceptance so that your bottom line benefits.
Get Your Name Out There
Decide how much money you want to invest on dental practice marketing. A very affordable way to do so is to utilize social media networks, which are essentially free. If necessary, pay a social media manager to run your pages for you. Encouraging patients to "check in" on networks like Facebook will show their friends, who they choose for their dental care, essentially acting like a word-of-mouth referral. It's important to invest in a high quality dental website so that patients can find out more about you before they even call to schedule an appointment. Once you open, invite the chamber of commerce and newspaper for a ribbon ceremony to be published in the paper. Visit with other dentists and dental specialists in the area to talk about referral programs between your offices.
Congratulations! Although this time may seem overwhelming, it's an exciting step in the future of your career as a dentist. Join a local dental club to get insight from other dentists who have been in your shoes. You're excited, and want to make this into something that you can be proud to share with your community.
(c) Warschaw Learning Institute, 2013