HIPAA Course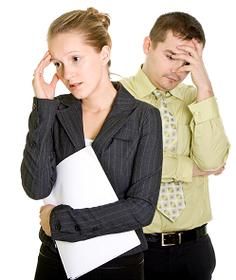 HIPAA laws were passed to protect your patients' valuable privacy. You might think that HIPAA guidelines do not apply to your dental practice because you do not transmit data electronically. If you fax a single piece of paper to an insurance company, your actions now fall under HIPAA regulations.​Every aspect of your practice and your dealings with your patients' needs to be examined to ensure that along every step of the way, the patients' information is protected. All your staff needs to be trained in the proper methods. Once you think you've learned everything you need to, the government will add more HIPAA laws.This course is authored by nationally recognized HIPAA experts and reviewed by a well-known healthcare law firm.
This comprehensive HIPAA course meets all the current HIPAA requirements for training. This 5-hour self-paced course is easy to understand. Presented in a way to improve your comprehension, you may access and bookmark your place in the course to continue at a later time. Review questions and complete your quizzes all online. At the end of your course you are provided a certificate of completion.
Who Should Take This Course? EVERYONE!
All course material is provided online. Please take the time to review the course material below or let us help you in making the right decision by calling 888.822.0917 or email us at information@warschawlearninginstitute.com.
Course Objectives
Explain how HIPAA will impact your office
Define the covered entities that must comply with HIPAA
List the penalties imposed for non-compliance
Describe the standards required for use with electronic transactions
Identify the code sets that must be used under HIPAA
Describe the different types of identifiers that are used under HIPAA
Outline key privacy requirements
Describe the security requirements
Grading Policy
Overall assessment for this course is based on quizzes, exercises and the final test.
Our refund and cancellation policies: Once you have been provided access to an online course, there are no refunds.
If you feel that another course is more suitable and you have not begun your course of study we will be pleased to
accommodate you.
Course Modules
Module 1: HIPAA Overview
​Transaction Standards

Code Set Standards

Identification Standards
Module 2: HIPAA Privacy Regulations
Legislative and compliance timeline

Privacy guidance

State laws and regulations

Access to Protected Health Information

Accounting of Disclosures

Administrative Requirements

Amendments to Protected Health Information

Authorization for Use and Disclosure

Business Associate Contracts

Consent for Payment, Treatment and Healthcare

Marketing Communications Requirements

Notices of Privacy Practices

Right to Request Privacy Protections
Module 3: HIPAA Security
Who is Responsible

When is it Required

Secure Printing and Faxing

Wireless Devices

Access Management (system controls and passwords)

Reporting Security Incidents

Notification Requirements

Proper Handling of Storage Devices

Auditing
Module 4: HIPAA Privacy Scenarios
Privacy Practices

Code Sets

Access to Information

Accounting of Disclosures

Valid Authorizations

Disclosure to Family
Module 5: HIPAA Security Scenarios
Reporting Security Incidents

Electronic Media

Physical Security

Mobile Devices

Computer Passwords