Dentistry and the Affordable Care Act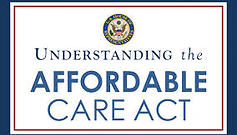 The implementation of the Affordable Care Act, also referred to as the ACA or ObamaCare, has left dentists, their offices, and their patients wondering if and how the new health care regulations will affect the field of dentistry. While there is no clear cut answer, our goal at Warschaw Learning Institute is to provide you with a basic understanding of the dentist's responsibilities to his or her employees, and how insurance coverage will change for your patients that are part of an ACA insurance plan.
Understanding how the ACA affects your dental practice can feel like an overwhelming burden that is difficult to understand. Although the act has thousands of pages of detail, the portion that affects dentists is only a minute detail compared to the rest of the document. As provisions are implemented and delays are placed into effect, dentists and their teams are discovering that it's very important for them to begin educating themselves on this real-life challenge that will certainly face them as their patients come in for dental care.
We will approach the ACA in two segments, the first addressing employee benefits and responsibilities to the small business owner – dentists. In the second section we will discuss understanding the types of ACA insurance that covers dentistry, the procedures that are covered, and exactly who is covered.
Course Objectives
Once you've completed this course, you'll be able to:
Identify what dentists are required to offer to their employees in regard to insurance benefits

Calculate whether or not a tax deduction for offering health benefits will make it worth offering additional benefits to your employees

Determine who is covered for dental benefits under the ACA

Know which benefits are covered in regard to dental benefits under the ACA

Explain to your patients why or why not they are financially responsible for certain types of dental care even if they carry an ACA insurance plan

Identify differences between traditional dental insurance and those that offer dental coverage under the ACA
Grading Policy
Overall assessment for this course is based on quizzes, and the final test.
Dentists, Hygienists and Registered Dental Assistants will receive 2 CE credits.
As part of the registration we will enroll you in our Dental Management Newsletter. Each week we provide you with helpful information to manage your team, grow your practice and tips on helping your patients maximize their dental insurance benefits. As a student you are entitled to membership in our Forum as well.