Dental Office Management Program
This basic, self-paced, online course, was designed to provide each student with a learning experience that is both enjoyable and personable.  Learn everything you need from the moment you enter the office until you leave at the end of the day.Students taking this course consist of dentists, spouses, front office and management staff, hygienists, dental assistants, military spouses and those interested in changing their careers.You should consider this course if you are:
In the dental field and have never been trained.  This is a way for you to confirm that you are performing your tasks properly.
A dentist interested in learning the responsibilities your staff are required to know.
A dental assistant or hygienist interested in cross-training.
New to the dental field.
If you are new to the dental field you should consider Combination #5.  This is a robust combination of courses that will provide you all the knowledge you need to know for working in the front office of a dental practice.
We do not teach any of the dental management software programs. Training is provided from the dental management software company.
All course material is provided online.  Questions may be asked from our instructors via email, telephone, or our forum.
This self-paced 40-hour course needs to be completed in 8-weeks.  If you require further time on the course, an additional fee will be required.
Continuous support will be provided to each of our students after the completion of their course, at no additional fee.
Please take the time to review the course modules below, or let us help you in making the right decision by calling 888.822.0917 or email our us at information@warschawlearninginstitute.com
"I'm new to the dental field and this course has helped me understand all the duties and responsibilities of an office manager." ~ M. Quintana (2014 Graduate)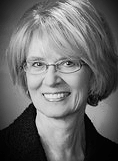 Mary Lambourne
, lives in Arizona and is the instructor for this course. She initially trained as an orthodontic assistant and within time advanced in her career as office manager for her husband's dental practice. Mary has been the instructor of this course since 2003 and believes in order to have a productive dental office it is essential that the staff be trained properly.

Course Objectives
Develop communication and organizational skills
Learn what it means to be a problem solver and a motivational team player
Provide maximum information in the minimum amount of time
Enhance your employability
Develop your critical thinking abilities
Grading Policy
Overall assessment for this course is based on quizzes, exercises and the final test.
Our refund and cancellation policies: Once you have been provided access to an online course, there are no refunds.
If you feel that another course is more suitable and you have not begun your course of study we will be pleased to
accommodate you.
Course Modules
Module 1: Introduction
Module 2: Goals, Performance and Attitude
Your Goals

Policies and Management Philosophy
Module 3: Privacy Guidelines and What is Allowed
Fraud

Retain Patient Records

Business and Human Resource Records

Release of Patient
Module 4: Clinical Considerations
Terminology

Anatomy

Tooth Numbering Systems

Tooth Surfaces

Charting

Specialists

Treatment Planning
Module 5: Records
Clinical Records

Progress Notes

Maintaining Records

Filing Methods

Types of Records

Filing Supplies

Safeguarding Records

Retention of Records

Transferring Records
Module 6: Communication
Interpersonal Communication

When Patients Challenge YOU

Nonverbal verses Verbal

Improving Communication

Delivering Information

Listening to Your Patients

Problem Solving Techniques

Providing Outstanding Customer Service

Communication Skills

Communication with Patients

Patient Arriving on the Wrong Day

Handling Angry Patients
Module 7: Correspondence
Secretarial Skills

Writing a Letter

Stationery

Types of Coorespondence

Mail
Module 8: Telephone Etiquette
Telephone Techniques

Telephone Communication

Telephone Etiquette

Telephone Etiquette for a New Patient
Module 9: Your Responsibility and Daily Tasks
Morning Meetings/Huddles

Appointment Schedules

Follow-up Calls

Patient Charts at End of Treatment

Next Day's Schedule and Confirmation

Daily Schedule Check List

Slow Period Check List
Module 10: Working as a Team and Types of Dentists
Module 11: Appointment Control and Scheduling
Production Goals

Appointment Book

Special Scheduling

Problem Solving

Confirmation Calls

Appointment Scheduling Tips
Module 12: Recall Systems
Types of Recall

How to Recall Patients
Module 13: Forms
New Patient Information Check List

Financial Policy

Emergency Retention Letter

No Show Letter
Module 14: Referrals
Module 15: Payments and Treatment Acceptance
Debriefing

Financial Plan

Patient Payments

Scripts

Payment Options

Collection Letter

Checking Accounts

Patient Follow Through

Handling Non-committal

Statements
Module 16: Financial Arrangements
Module 17: Accounts Receivable
Method of Accounting

Internal Controls

Adjustments

Daily Deposits

Audit Trail

Monthly Statements

Aging Report

Debt Collection

Collection Calls

Letters

Return Check

Non-sufficient Funds

Credit Bureau

Reporting

Overdue

Collection

Small Claims Court
Module 18: Accounts Payable
Overhead

Writing Checks

Reconciling a Bank Statement

Petty Cash

Payroll and Deductions

Retaining Records
Module 19: Inventory Control
Module 20: Dress Code
Module 21: Resume and Interview
Module 22: Managing with a Purpose
Mission and Vision Statements

How to Create a Vision Statement

How to Write a Mission Statement

Core Values

Job Description

Job Writing

Legal and Fair Interviews

The Interview

Interview Questions

Candidate Evaluation Form

The New Team Member

Orientation

Orientation Checklist

Agreement

Empowering Team Members

Building a Team with Purpose

The WOW Effect

Role Playing

Ethical Concerns
"My husband is a dentist and last month I decided to help him in his practice. I also registered for Warschaw Learning Institute's courses. Since day one I have been learning so many great things. There are some changes that have already occurred but none of these would have been possible if it weren't for Warschaw Learning Institute. Thank you Cathy & Mary, it's only been a month but what a change in our lives! " ~ C. Leafe (2014 Graduate)