Dental Insurance Training Course
The Dental Insurance for Financial Coordinator Course is a self-paced online course.
Students taking this course consist of dentists, front office management staff, financial coordinators, and those new to the dental field.
This course will guide you in accurate and efficient claim filing methods, treatment planning, ways to educate patients on their insurance coverage, as well as implementing financial policies and office-wide protocols which will increase overall production of the dental practice. An overview of different types of policies, coding, alternative benefits and managing patient treatment is discussed as well.
All course material is provided. Questions may be asked from our instructors via email, telephone or our forum.
This self-paced training is offered in the Diploma Program as a 4-week course and for CE credit, upon passing, of 10 hours for dental professionals satisfying continuing education requirements for licensure. Regardless of how much time is spent on the course, no more than 10 CE credits will be extended. However, you may choose to access the material for study or review during the entire 4-week duration of the online course. If you require further time on the course an additional fee will be required. (NOTE: Original Course Release Date: 31 Dec 14…Review Date: 30 Jun 15…Expiration Date: 30 Dec 17)
Continuous support will be provided to each of our students after the completion of their course at no additional fee.
Please take the time to review the course modules below or let us help in making the right decision by calling 888.822.0917 or email our us at information@warschawlearninginstitute.com.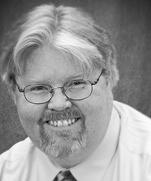 Anthony Warkins,
Instructor and Insurance Specialist lives in Colorado and is currently employed by one of the top dental insurance companies in the country. He has long felt that there is a tremendous disconnect between providers and insurance companies and he is determined to bridge that communication gap. He co-wrote the ebook provided with our course and counts himself fortunate to be part of such a tremendously talented crew.

Course Objectives
Understand the different types of insurance (PPO, HMO, DHMO) and what they mean to you.
Learn how to educate your patient about dental insurance – and do it in a way that will increase your office's bottom line.
Get an insider's perspective on Customer Service calls from the dental insurance side.
We'll cover treatment plans and the best way to approach patients AND the insurance company.
Learn how to quickly scan your EOBs for information you MUST use to stay competitive.
Increase the efficiency of your claim submissions and understand what insurance companies are really looking for in your claims.
By the end of the course you will have printed material, templates and various documents that will help you in your every day responsibilities.
Included with this course is our Dental Claims Help e-book. Anthony describes the in's and out's of how to work with the insurance companies to maximize your patient's reimbursements.
Grading Policy
Overall assessment for this course is based on quizzes, exercises and the final test.
Our refund and cancellation policies: Once you have been provided access to an online course, there are no refunds.
If you feel that another course is more suitable and you have not begun your course of study we will be pleased to
accommodate you.
Course Modules
Module 1:
History of Dental Insurance

Types of Insurance

Fee Service – Example
Module 2:
Patient Education

Financial Policies

Outside Financing
Module 3: 
Verifying Benefits

Calling the Insurance Company

Important Facts to Consider

Templates
Module 4:
Treatment Planning

Estimating Coverage

Proposed Treatment Plan

Presenting the Treatment

UCR

Examples and Scripts

Pre-determinations

Dual Coverage
Module 5:
Coding

CDT Codes

Alternative Benefits

Examples

Fraud
Module 6:
Claims

Samples

Exercise

Filing and Tracking Claims

Denied Claims

EOBs
Module 7:
Orthodontic Claims

Lifetime Coverage and Adults

Secondary Insurance Coverage

Appliances

Precertifications

Treatment Plan

CDT Codes
Questions and Answers of Everyday Situations
"This course was great and Tony, my instructor was so helpful in every way. He is so informative and patient. His answers and explanations are very clear and concise. Thank you so much for helping me to expand my training." ~Suzanne D. (2011 Graduate)
"I found the course to be very informative and helpful. The exercises really helped enhance my knowledge and understanding. I loved that my instructor kept in contact and checked up on me to ensure I was understanding the material. I would definitely recommend this course to anyone looking to enhance their dental insurance knowledge!" ~ Chloe L. (2013 Graduate)