Advance Dental Management Course
The Advance Dental Management Course is designed for experienced dental managers, office administrators, and dentists who are interested in enhancing their current skills and learning more about the business side of the dental office.
Being involved in dental management goes far beyond monitoring the dental aspects of a practice. It also involves skills in leadership and human resources.  The goal of this course is to assist students in making dental management not just a job, but a career in which they can continue to grow.
This course may be combined with any of our other courses to enhance knowledge of dental practice management.  Although not a prerequisite, it is encouraged that new students combine the Advance Dental Management Course with the Dental Office Management Program, making each student more valuable as an efficient member of a dental team. This self-paced training is offered in the Diploma Program as a 4-week course and for CE credit, upon passing, of 8 hours for dental professionals satisfying continuing education requirements for licensure. Regardless of how much time is spent on the course, no more than 8 CE credits will be extended. However, you may choose to access the material for study or review during the entire 4-week duration of the online course. If you require further time on the course an additional fee will be required. (NOTE: Original Course Release Date: 31 Dec 14…Review Date: 30 Jun 15…Expiration Date: 30 Dec 17)
"This course can help students that we've trained very early on in their management careers and make a huge impact on the way they manage their office. Our goal is to help dental professionals along each step of their career. This course will guide managers to efficient supervision of departments within dental practices, as well as that of individual employees." ~ Cathy Warschaw, Former Director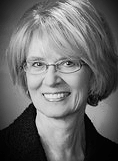 Mary Lambourne
, lives in Arizona and is the instructor for this course. She initially trained as an orthodontic assistant and within time advanced in her career as office manager for her husband's dental practice. Mary has been the instructor of this course since 2003 and believes in order to have a productive dental office it is essential that the staff be trained properly.

Course Objectives
The Advance Dental Management Course has been designed especially for a seasoned dental manager to advance their professional skills by increasing their knowledge and ability to:
Establish a productive and well-trained dental team.

Improve employee relations.

Conduct productive and successful team meetings.

Performance reviews and disciplinary actions.

Define leadership responsibilities and functions.

Understand how to lead through coaching.

Improve team communication.

Quickly and efficiently resolve conflict.

Establish goals and rewards.

Establish job descriptions that define roles.

Become a positive leader for your dental team.

Identify strengths and weaknesses.

Understand how personalities can affect your team positively and negatively.

Management of multiple offices.
Following the conclusion of this course, experienced dental managers should find that they are much better equipped to deal with a majority of dental management functions including; employee performance, team leadership, conflict resolution, and overall management of the dental office.
Grading Policy
Overall assessment for this course is based on quizzes, exercises and the final test.
Our refund and cancellation policies: Once you have been provided access to an online course, there are no refunds.
If you feel that another course is more suitable and you have not begun your course of study we will be pleased to
accommodate you.
Course Modules
Module 1: Building a Solid Foundation
Module 2: Defining Dental Team Roles and Styles
Module 3: Effective Dental Team Leadership and Support
Module 4: Managing an Efficient Dental Team
Module 5: Avoiding the Pitfalls
Module 6: Fostering Future Success
Module 7: Development of the Individual Team Member
Module 8: Conducting a Development Discussion and Plan
Module 9: Paving Individual Development
"I am glad that I added this course to my original courses. It was very helpful and I found that it included information that was not in the other courses." ~ Annie P. (2013 Graduate)
"This course was very helfpful and I will use all the strategies to help me run a productive office." ~ Florence Yanez (2013 Graduate)