How to Achieve the Perfect Dental Front Office Team

We all dream of the perfect dental office team. Everyone gets along and does their job efficiently while providing great customer service to your patients. In reality, it can take time for you to finally have a great team in place, and let's face it, no one is perfect.


You can, however, hire and retain a team that positively reflects your practice and although finding the right employee for your team is very stressful, it can also be very exciting to bring someone new into the office.

Hiring the Right Employee




Whether you place an ad or use a service, this is a very stressful project to take on. Before you place an ad or seek professional placement, you need to make a list of standards, requirements, and expectations. This is important as you start looking through resumes and determine who you will be bringing in for an interview. After the initial interviews, you should always ask at least two people back for a second interview or a working interview. Working interviews are extremely important because they allow the person to interact with your team. This also allows the potential employee to witness firsthand how your office runs. For example, if you have a busy office, someone may not be comfortable with that. This is why working interviews are important and also why it is best to bring a few people back for second interviews.

You Found the Right Employee, Now All Them to Succeed




When it comes to training your front office, the method should be consistent. If you provide training for one front office person, it is best to provide the same training to the entire front office team. The most important thing to do is to make sure that everyone knows exactly what everyone is supposed to be doing. Dental management programs will provide training for all front office positions. You want your scheduling coordinator to be able to answer insurance questions, and your financial coordinator to be able to make an appointment. You should never hear someone say, "That's not my job". Good customer service starts with proper training. If you have a patient ready to sign a treatment plan but your financial coordinator is out, do you want your scheduling coordinator to tell the patient that someone will have to get back to them? Give your team the training tools. Educating your front office is an investment that will pay off in the end.

You Have the "As Close to Perfect" Team, Now What?




You took the time to find the right team, you invested in their education so how can you ensure they stay? Retaining the right employees is not about letting them get away with everything. How would that help your practice to have employees come and go as they please and make the rules? The first thing you can do is make sure that you have a policy in place that lays out your expectations and guidelines that is followed by all team members. You could also offer incentives; extra vacation days, bonus systems, trips to dental conventions, team outings, and continuing education. But the most important part of retaining employees is telling them that you appreciate their hard work and that you value them as members of your team. A little appreciation can go a long way!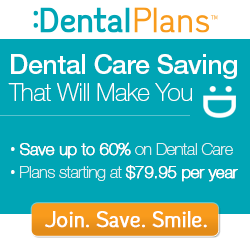 Warschaw Learning Institute is an ADA CERP Recognized Provider. ADA CERP is a service of the American Dental Association to assist dental professionals in identifying quality providers of continuing dental education. ADA CERP does not approve or endorse individual courses or instructors, nor does it imply acceptance of credit hours by boards of dentistry.