Dental Receptionist

What is a dental receptionist? A dental receptionist is the title given to a person who works at the front desk in a dental office. She can and does wear many hats. In addition to greeting patients as they enter and exit the office, a dental receptionist may also be the primary person for answering the phone.


Dental Receptionist Responsibilities

In addition to greeting patients as they enter and exit the office, a dental receptionist may also be the primary person for answering the telephone in the dental office when patients call to schedule an appointment with the Doctor or Hygienist. The dental receptionist will also be the person in charge of taking and delivering messages to the dentist and co-workers from persons calling into the office, including dental sales representatives and suppliers, dental labs, dental insurance companies etc.




A dental receptionist may also be the person who is in charge of filling the schedule for the dentist and hygienist. He or she will be accountable for maintaining a productive schedule to meet the financial goals of the practice as set forth by the dentist and/or Office Manager. This will include all correspondence, both oral and written, with patients concerning dental appointments. Dental receptionists will send out reminders to patients who are due to come in for their continuing care, as well as receive calls from patients when they need to re-schedule a dental appointment they have made previously.




In addition, the dental receptionist is in charge of marketing the practice. He or she will handle incoming calls from new patients who are calling to inquire about the services offered by the practice and essentially "sell" the potential patient on the benefits of choosing to have their dental care in this practice.




Some dental receptionists also handle contacting insurance companies to verify patient's coverage and benefits, estimating and presentation of fees for treatment needed, filing claims, and monthly billing to patients who owe a balance to the dentist.




In addition, a dental receptionist may be responsible for running the end of day reports on the computer, and balancing the monies collected with the totals on the day sheet. In some offices the dental receptionist is responsible for ordering the supplies for the business office, as well as in rare cases ordering the clinical supplies. The dental receptionist also acts as the liaison with the dental laboratory, to insure patient lab cases are sent out and received back in the office in a timely manner.




In some practices the dental receptionist also serves in an Office Manager capacity, helping out with payroll and accounts payable. If you enjoy multi-tasking, a career as a dental receptionist is for you. Other attributes that work well for a person in the position are attention to detail, professional, personable, empathetic, caring, good communicator, computer savvy, and good mathematical, grammatical, and spelling skills.




A career as a dental receptionist offers many rewards, such as the ability to work anywhere in the world, in essence write your own pay check depending on your dedication and determination to succeed, free or reduced fee dental care for yourself and your family, (including dental specialists), great hours (no holidays, limited nights and weekends), and last but not least the opportunity to make a difference in the lives of others.




Warschaw Learning Institute is the industry leader in online training for dental professionals. Cathy Warschaw, Director, as well as all of the instructors, have years of experience in dentistry, and offer a unique and personable approach for training and development for front desk positions in dentistry. Whatever you decide, a career as a dental receptionist has a great deal to offer in the way of return on your investment.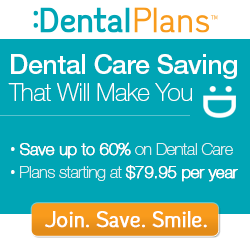 Warschaw Learning Institute is an ADA CERP Recognized Provider. ADA CERP is a service of the American Dental Association to assist dental professionals in identifying quality providers of continuing dental education. ADA CERP does not approve or endorse individual courses or instructors, nor does it imply acceptance of credit hours by boards of dentistry.