Dental Office Manager

What is a Dental Office Manager? A manager of a dental office is much like a manager in any other business. The Dental Office Manager is the person directly accountable to the dentist for making sure that the business operations run smoothly and productively. While it is helpful for a Dental Office Manager to have actual hands on experience in dentistry prior to assuming the managerial role, it is not mandatory. In fact, many dentists prefer someone with a fresh and objective approach. Many of the responsibilities of a Dental Office Manager encompass skills that can be transferred from experience gained from previous positions.


To be a great Dental Office Manager one must enjoy people, and be good at motivating and empowering others to do their best. On the other hand, a Dental Office Manager cannot be afraid to confront, and provide corrective feedback when necessary. Many dentists shy away from this aspect of practice management, partly because they don't enjoy it or recognize that they are not good at it. Some merely prefer to do what they are trained to do, produce dentistry.

Dental Office Manager Skills


Whatever the case may be, the role of the Dental Office Manager can be very challenging and rewarding all at the same time. Some of the character traits that lend themselves to being an effective Dental Office Manager are:


Common Sense

Self Starter

Self Motivated

Positive Thinker

Problem Solver

Leadership Skills

Excellent Communication skills, both oral and written

High level of integrity

Trustworthy

Dependable

Loyal

Professional Demeanor and Appearance

Conflict Resolution Skills

Good Judgment

Great Customer Service Skills

Computer Savvy

Good understanding of sound business principles

Dental Office Manager Responsibilities


Dental Manager Responsibilities may include, but are not limited to:


Handling all Human Resource responsibilities, including payroll, employee benefit programs, tax deposits etc.

Handling all Accounts Payable functions

Overseeing Accounts Receivable to insure practice financial stability

Handling all personnel matters, including recruitment, hiring, coaching and development of new and existing employees, disciplinary reviews and performance appraisals

Practice liaison with patients to insure optimal customer satisfaction

Marketing the practice

In some practices: Handles case/fee presentation/financial arrangements with patients to insure optimal case acceptance

Ready to assume the role of any front desk team member when necessary due to employee dismissal, vacation, sick leave etc.

Dental Office Manager Benefits


In addition to enhanced earning potential through competitive salaries and bonuses, a Dental Office Manager can often demand a more flexible schedule. Dental Office Managers also have the added benefits that other employees enjoy, such as employer sponsored or partially sponsored health plans, retirement plans, paid vacations and holidays, no (or limited) nights or weekend work, free or reduced fees for dental care for employee and family, including free or reduced fee dental care by specialists such as orthodontists.

There are numerous schools and universities all over the USA and the world to provide training and education necessary to embark on a career in dentistry. Many Dental Office Managers move on to become successful lecturers, consultants, and renowned experts in the profession.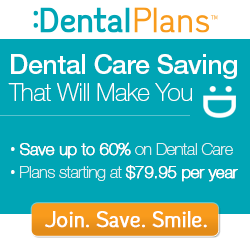 Warschaw Learning Institute is an ADA CERP Recognized Provider. ADA CERP is a service of the American Dental Association to assist dental professionals in identifying quality providers of continuing dental education. ADA CERP does not approve or endorse individual courses or instructors, nor does it imply acceptance of credit hours by boards of dentistry.